Travelling is not just about scenic beauty, it can also be about creating social impact. No doubt a lot of people just want a break, to curl up and see the waves crash on the shores. You can definitely do that and you can also contribute a little to the betterment of the society. None of your exploration, relaxation or tourist shopping is affected with responsible shopping. You can have a lot of fun and also help the local community. It is not very hard. In fact, it's something you already do perhaps, but now you can do it mindfully and understand that these small deeds help make a better world. These small efforts mean a lot for the local people and community you travel to. Small stones make a huge mountain and similarly with a little bit of effort, we will also go a long way.
Volunteering - If you are planning for a long trip, an escape, or a break from your routine life, why not volunteer? There are lots of local NGOs and organizations where you can volunteer in the places you wish to travel to. Volunteering will also save you some money, help you stay at a place for long, and will keep you sufficiently busy. You can volunteer for farming, teaching, spreading awareness, at eco-organizations or animal rescues, NGOs or even volunteer for a local cause, it's your choice. Not only will it benefit the local community, but it will also provide you with hard skills, local insight and an amazing experience. Volunteering period changes from organization to organization, usually its between 1-4 weeks. Just research a bit about this before you embark on this impactful journey.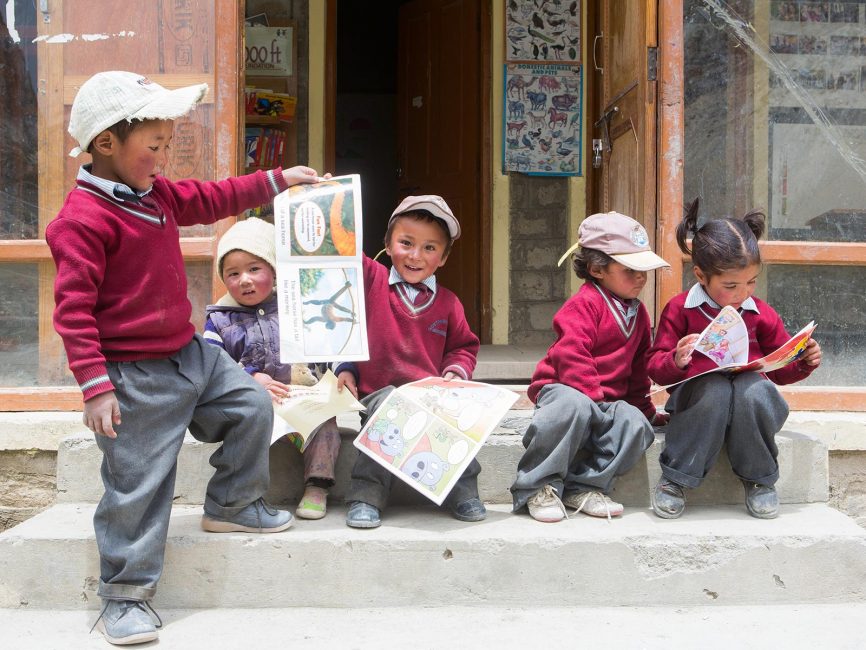 Buy Local - Spend your money on local inhabitants. You can buy their native art, support their artisanal products and promote their culture in this way. You can eat at local shops and try their traditional local food to experience and promote their native cuisine. You can also explore NotOnMap's Meal With Local Experience where you get to eat homemade traditional food at a local's house together with a local family. Stay at a local homestay and experience their daily lifestyle. You can experience something new, make local friends and expand your local contacts this way too. Buying local is a way to ensure that your money is invested in the local community and not in corporate houses. This way you can make a difference by donating to the local economy and supporting their livelihood. Your contribution will pave their path to being self-sufficient.
Promote Local - A lot of tourism depends heavily on reviews, advertisements and word of mouth. Most local travel businesses and homestays in remote destinations do not have social media presence or any advertising. The local inhabitants thus have to rely heavily on word of mouth. Most of their customers are either recurring travellers or their recommended friends and family. You can help these rustic communities by promoting them in your circle. Write about their stay or their business on your social media accounts. Share their pictures, if they are comfortable with it. Your thousands of friends and followers can then know about their business and avail their facilities if they plan to go there. This way you can help these local communities prosper, drive more people to their place and contribute to their livelihood. You can also leave reviews on their homestay pages if they are listed anywhere online.
Share a cultural exchange - You can learn the local way of life, their beliefs and traditions. In exchange, you can also teach the locals of that place what you know yourself about various topics like social issues, any specific area you're an expert in, etc. A two-way cultural exchange is a massive part of travelling. Always be open to new experiences and opinions, and do share your knowledge with fellow people. We are not saying that you impose your views on anybody. It's just important as a responsible traveller to learn from every situation and people you meet in your journey. And also share what you have learned with them and then judge for yourself and unlearn what you do not need.