NotOnMap is a platform that provides rural, rustic experiences. We bridge the gap between urban and rural communities by encouraging a dialogue that helps equate the cultural and economic gap between the two. We bring travelers to the doors of local homes, to the warm hospitality of local hosts and to the depth of existential essence found only in cultural exchange.
Rediscover Remote Homestays
Innumerable untapped Cultural & Heritage Assets lie hidden in the communitarian lifestyle, rich biodiversity and art of remote villages in Rural India. Unaware of the prosperous resources they're surrounded by, millions of such villages succumb to distressed migration due to the lack of proper livelihood, poor income, and family responsibilities.

Setting up homestays in such remote and serene villages not only provides the rural community with an alternate livelihood but also helps develop tourism in remote areas. There are only a few travel aggregators or social actors to market existing rural homestays. It is important to connect travelers with with such homestays across the country and motivate others towards the cause.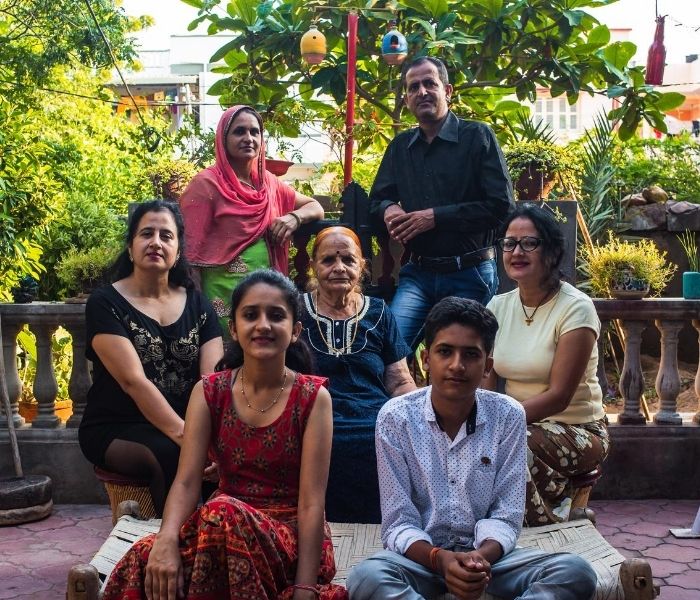 We Are NotOnMap

NotOnMap is a social initiative, handcrafted to develop a sustainable ecosystem for the marginalized, indigenous communities across rural India by providing sustainable travel solutions through controlled and responsible tourism. We curate unique and authentic experiences at offbeat locations to encourage a more impactful method of traveling while promoting deep-rooted cultural exchange between the traveler and the host family or village.

With NotOnMap, you find more than just a destination to stay, you become the part of an ecosystem where both sides learn from each other through planned activities and workshops.
Live Like Local
Experience a rustic romance with remote residences.
Rustic & rare destinations near every established city in India- We are beyond the concepts of luxury stays.
We exist for travelers who have a hunger for exploring the Indian Culture and have the zeal to Live Like a Local.
We encourage impactful travel to destinations that aren't crafted and maintained by individual organizations, but are a beautiful curation of local villagers who want travelers to witness their livelihood and hospitality.

With NotOnMap, you get to immerse yourself in the local culture, learn enriching skills, seep through the wisdom they have to offer, improve your lifestyle by living with families and relish the authentic taste of local food that they eat daily. We want you to travel with an impact, help uplift the families you stay with, share your experiences and stories as a generous exchange to their warm hospitality.
Our Story
The foundation on which NotOnMap began its journey was to apprise stories about tangible and intangible communities and homestays, to bind travel to an impactful cause. Founded back in 2012, NotOnMap works to preserve the local culture and heritage of Rural India by introducing them to self-sustaining opportunities hidden in the rich resources and assets of their surroundings.

At NotOnMap, our milestones count the projects that have helped several rural villages as part of this movement and we're proud to have numerous homestays registered across more diverse locations across India covering rustic destinations and unexplored NotOnMap routes. Our POC(Proof Of Concept) for various projects has successfully impacted more than different communities around the country. We have delivered talks around our model concept in organizations such as Tata Trust and multiple radio channels. Our work has been duly recognized and appreciated by reputed awards such as World Tourism Forum Lecrene (2019), NASSCOM (Social Innovation) 2019, Satte 2020, etc.

Our biggest accomplishment, to this date, remains the success in helping rural communities and engaging thousands of unique travelers in bringing about a change.