Where is the Lum Village?
The Lum Village lies hidden in the Lower Dzongu region in North Sikkim. Existing about 50 km away from the bustling town of Gangtok, Lum remains a completely secluded destination. The Dzongu Region is a declared reserve of 'The Lepcha Tribe' and one needs special permission to enter here.

Before NotonMap-
Previously, Lum Village had been actively involved in initiatives such as 'Shodhyatra' and 'Organic Fairs'. It lay on the route of the 34th Shodhyatra organized by Srishti Foundation, one of our collaborators. Inspired by the success and beauty of hosting a group of people in the village and sharing the knowledge, the former Pradhan of the village Tsering Lepcha grew an interest in making his village more sustainable in the travel industry by establishing stays. Srishti Organization approached NotOnMap to guide and educate these communities to become entrepreneurs in the travel vertical.
After NotonMap-
Just a single interaction made the intention of Lum People evident: to improve tourism in their locality.
Their dedication and efforts inspired us, and we helped by boosting their confidence in becoming entrepreneurs and running self-sustainable homestays.

We worked from the grassroots level, introduced our concepts, and guided them to redesign their rooms according to tourist requirements. We encouraged them to make use of the locally procured materials, mainly bamboo as it was available in abundance. We provided them guidelines for design and sustainable measures such as cleanliness drive, dustbin installations, developing benches and plantation by the road. In no time, we had helped them open up a café, a library, and an organic shop in the hot spot of the village.

Impact:
NotOnMap proudly on-boarded 9 homestays from the Lum Village
These homestays are mainly run by the women of the family
Through our combined efforts and intervention around 300 people will be benefited
This NotOnMap Community village is now creating employment opportunities within the village for the youth taking steps towards self-sustainability.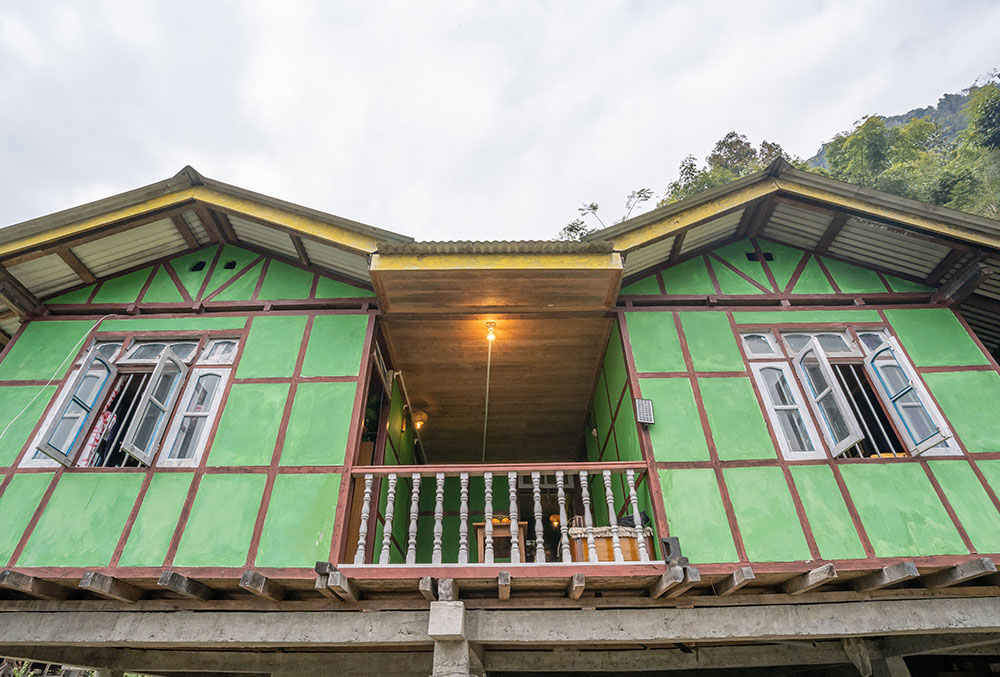 Since the COVID-19 pandemic, we have successfully guided them in sustaining themselves by selling local produce and maintaining revenue generation with our NotOnMart Initiative.