Nainital is a classic destination for every annual family hill-station trip. But what if we were to tell you, that just 15 km away from its mesmerizing beauty lies a serene and mystic hamlet that offers unique experiences and peaceful getaways? Let's explore Pangot!
Situated in the heart of the Nainadevi Bird Reserve Area, Pangot is the perfect offbeat destination to visit and leave the hustles of city life behind. Its green and mesmerizing views introduce travelers to the magnificent Himalayan ranges and are home to more than 200 rare and endangered bird species.
The reserve is a famous tourist destination flourishing by the banks of the tributaries of river Ramganga, showcasing unique flora and fauna. The backdrop of the location makes you feel like you're in a small hamlet in movie, is there anything else one could ask for?
Here are some unique experiences you can embark upon while visiting this Bird Watcher's Haven:
---
Bird Watching
The Naina Devi Bird Reserve has been famous a famous tourist attraction for the last 50 years for both Indians and Foreigners. The serene space alongside the Ramganga river makes the reserve a peaceful destination, brings you closer to nature and builds a relationship with the local flora and fauna.
Some unique and famous birds to look out for are: Cheer Pheasant, Greater Spotted Eagle, Red-headed Vulture, Eastern Imperial Eagle, Grey-crowned Prinia, Black-crested Warbler, etc.
You can also book a jeep safari inside the Nainadevi Bird Reserve. An interesting fact about the 30 km track that covers the reserve is that that was used as a horse-riding route during the British rule. You'll get to sight a diverse set of animals and birds, if you're lucky you might just run into a leopard!
---
Explore the Local Villages
Visit old village houses and walk through the history of Himalayan Villages.
Meet the elder community and enjoy a session of Chai pe Charcha or relish the regional cuisines on a Pahadi Choolha lunch/ dinner.
You can also enjoy a village walk in the footsteps of the local and experience the authentic Himalayan village culture and lifestyle by interacting with the community.

---
Treks and Trails
China Peak Trek (Naina Peak)
It is a round trek of 9 km, a full-day hike through the Himalayan forests, under trees such as Oak, Pine, and Deodar. You reach the top to get the bird's view from the highest peak in the region and enjoy a scenic view of snow-capped Himalayan peaks.

Brahmasthali Trek
You have to travel 15 km by road to reach the base of this trek. It is a round trek of around 8 km through jungles and ups and downs of the hills that leads you to a 360-degree view from the top that showcases dense green forests and the Himalayan range.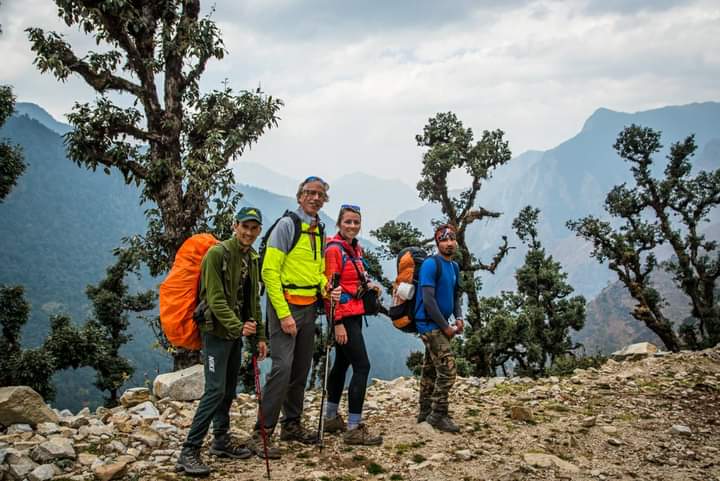 Wild Trail
This is a round trek of 7 km that offers a rustic experience through the dense mixed forests of oaks, pine and rhododendron. You can encounter wildlife as you walk through the magnificent view of the Himalayan range and share the local experiences with your fellow travelers.

Sunset Trail
This is a 1.5 km hike through the forests to witness an iconic Himalayan sunset
---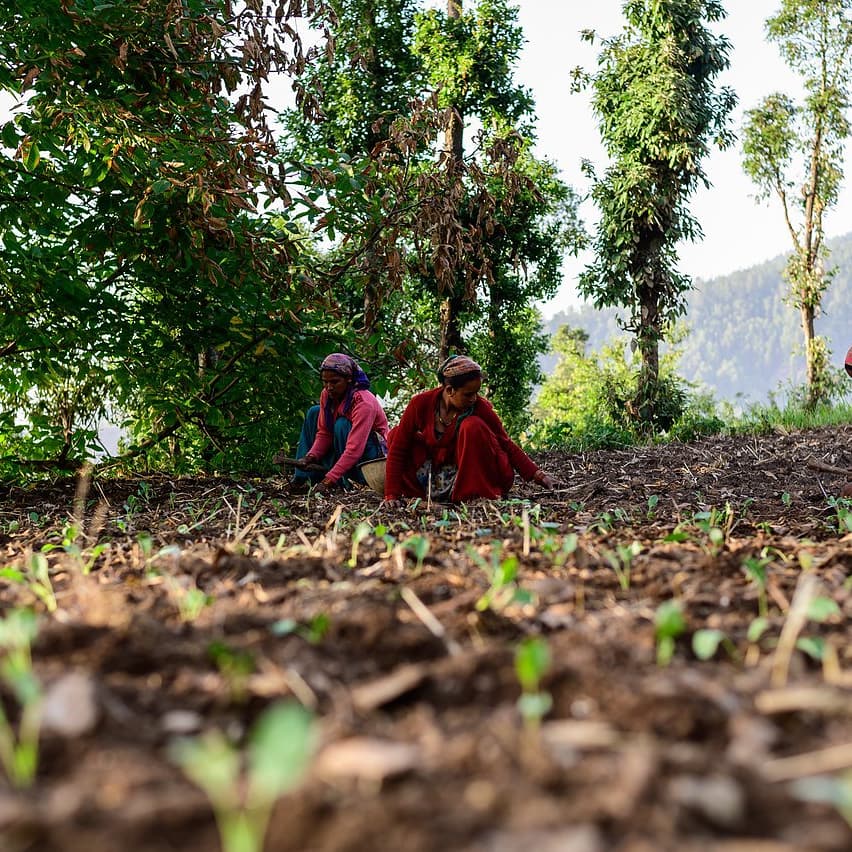 A technical detox: Organic Farming
Gather an experience of organic farming in the mountains by visiting farms with the local women and learn their age-old farming practices. You get a chance to train yourself in traditional experiences and learn how to milk a cow or plow a field.
This experience is the perfect opportunity for you to defeat the emotional bankruptcy caused by technical and urban advancements and embrace the old Indian lifestyle. Experience a technical detox while dirtying your hands in desi soil- there is no better way to revitalize the village culture and experience
---
Live Like Local
There are some unique experiences that NotOnMap has curated just for you:
The Gaon-Connection Cafe
Relish authentic cuisines of the region at our Gaon-connection Cafe with a variety of organic pahadi foods and local herbal drinks
Keep calm- Tapo Gham Trail
Hike for 1 km to green meadows to sunbathe and enjoy relaxing storytelling sessions over local cuisines.
Kafal pako, Maile Chakho
Hike to the jungles to pluck and relish Kafal fruit during its fruiting season (between Mid-April and June-End).

So, what are you waiting for? Make your bookings now and contact our team for a journey that is not just about travel and scenic views. Be mystified by the serene and movie-set like beauty of a town and stay with local hosts to experience the authentic pahadi culture at our curated homestays in Pangot!