Developing livelihoods by creating sustainable ecotourism opportunities in Himachal Pradesh
Areas of implementation: Chamba, Lahaul-Spiti, Kullu & Kinnaur
Project Donors & Partners: Royal Enfield
Project Type: CSR
Duration: June 2022 - January 2023
About Project:
We are working in collaboration with Royal Enfield to develop full-scale community village clusters by creating a sustainable livelihood ecosystem for the identified biking routes and village communities in Chamba, Keylong and Spiti including Jibhi (HP). By keeping 'Responsible Tourism Principles' at the core, we are working to preserve the culture & heritage of these hidden pockets and improve the socio-economic structure of these rural communities.
We are working to implement the framework for "Creation of Model Community Village and Homestay with Sustainable Tourism Development Strategy" in the identified areas to position the villages as a preferred community tourism destination.
This collaborative initiative will provide infrastructure, capabilities, handholding, market linkages and technology and enterprise building support to mountain ecotourism, art and cultural heritage, indigenous Himalayan knowledge pertaining to sustainable and responsible tourism practices. We will preserve and reinforce the natural resources, social capital and cultural heritage of the region with the help of various professional recommendations on homestay as well as village infrastructure development, and planning, design and implementation of training and traveler experience programmes.
Impact Creation:
Identification of 25 rural households as homestays across the identified areas
Identification and creation of 2 self-sufficient community villages to provide authentic experiences for all travellers
Socio-economic empowerment of more than 75 families throughout this project
Livelihood generation of 150+ community members in the selected locations and villages
Exposure visits and capacity building training of more than 100 community members
30+ awareness training programmes on social, cultural and environmental modules to create a suatainable travel ecosystem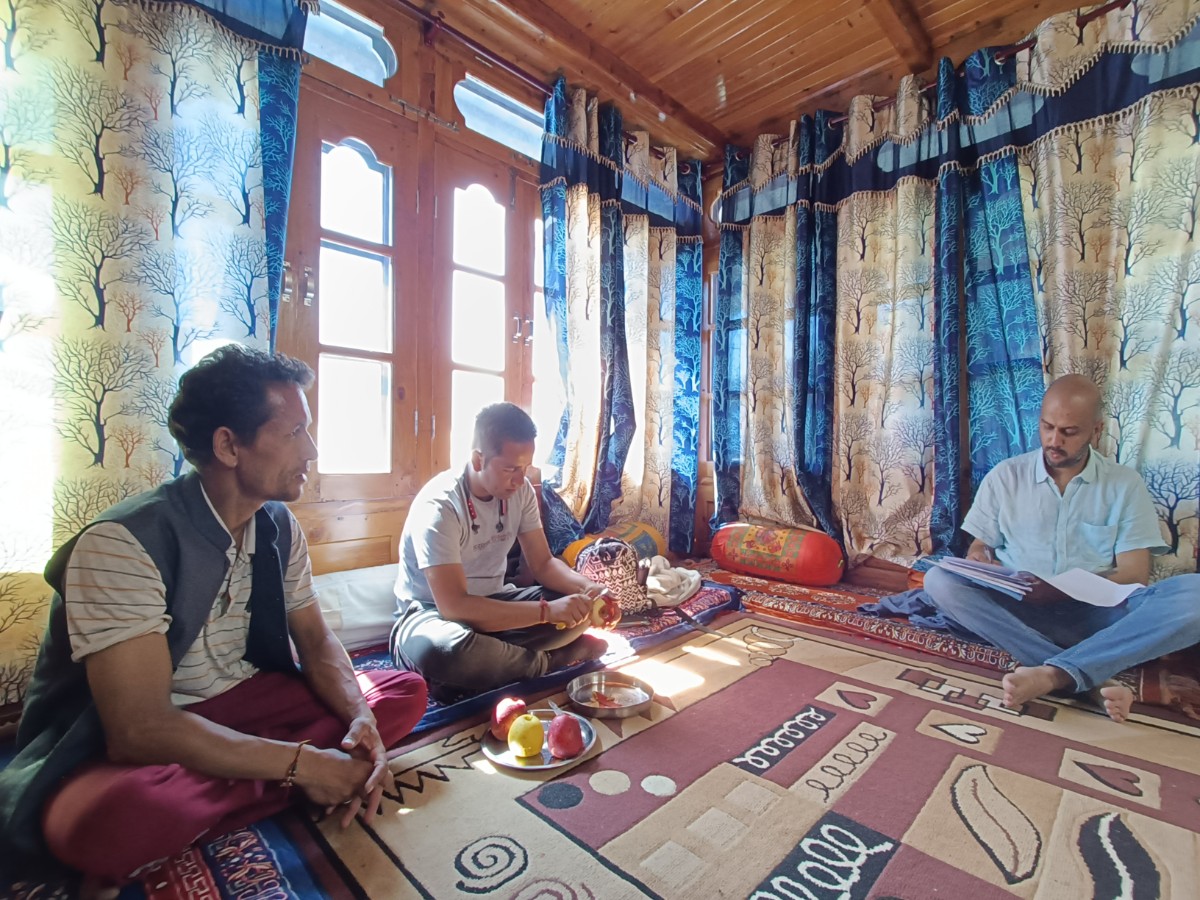 Exposure Visits with Community. Image Source: NotOnMap
Identification of remote homestays and preservation of local architectural styles. Image Source: NotOnMap