Our youth are the future of our world...

Women and children are one of the most marginalized communities even in today's society. The lack of resources and atrocities committed towards them, further pushes them back in the development process. However, it is a truth of life that a society cannot develop if the women and children are denied their rightful access to resources.
With this understanding in mind the team at NotOnMap conducted an interactive workshop on Menstrual Health and Hygiene in the localities of Rajajipuram and Gomtinagar, Lucknow. The aim of this workshop was to bust all the myths around Menstruation that have been or are still being inculcated among women since their childhood. Our audience, consisting of children, teenage girls and young adult women, were taught the facts surrounding the female reproductive system and menstrual cycle in detail.
Our team further addressed the cultural shame that has been associated with the act of menstruating since time immemorial. Although hollow in its existence, this shame still at times manages to put constraints in front of them and restricts them from reaching their full potential.
Often, the mobility of women gets restricted when they are on their period. However, this is not necessarily due to the physical discomfort that many women face but due to the lack of facilities that they require during this time of the month. Lack of resources like sanitary napkins, neat and tidy washrooms, disposal facilities, clean water etc. can temporarily stop movement. This can affect other spheres of life like studies and work very easily. In order to help the girls and women of those areas take the first step towards having a healthier and hygienic period, we introduced the usage of Cloth Pads to them. As cloth pads are reusable, they are an economically viable, eco-friendly and a sustainable option.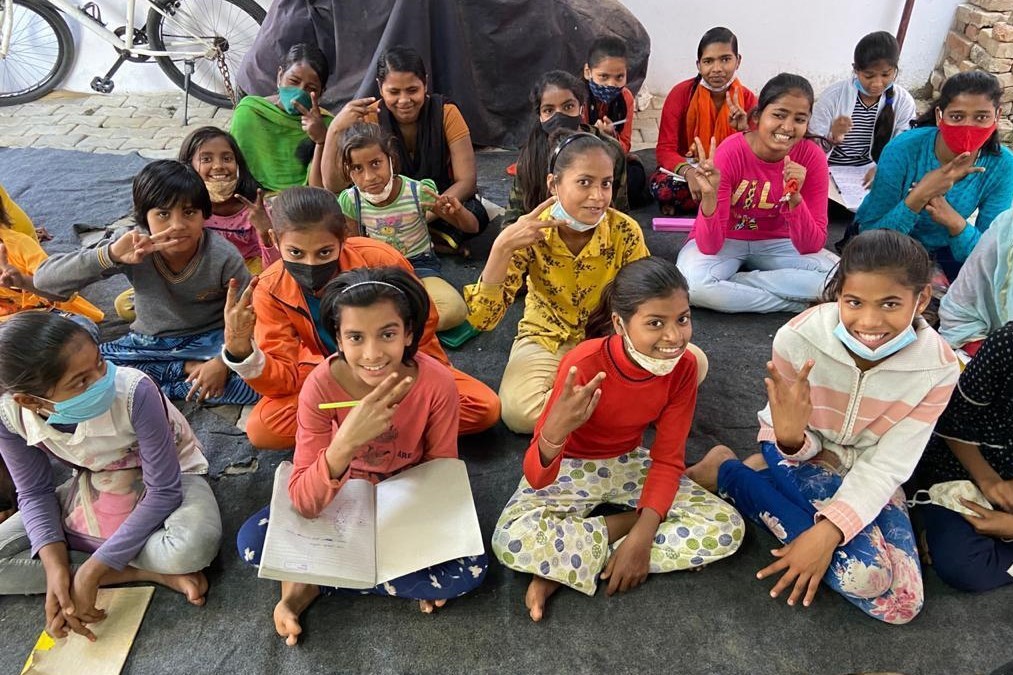 This super interactive and successful session even helped us to gain knowledge about the several crises that menstruating individuals may have to face on a regular basis. Identification of the pain points can help us find effective solutions to such problems. It also made us revisit our core values of building a holistic society as a socially responsible organization.
Let's come together and create change!