India is a collection of stories - ancient legends, myths and mythological beliefs.

There are un-sung heroes in every village in diverse domains of art and culture, handicraft, sports, innovation who have been harbingers of change and impact.

We have taken the initiative to document this incredible hidden folklore through a medium of mobile phone, from all across the country.

It is a 360 degree campaign devised to generate content accelerating synergy between multiple stakeholders and viewers.

This documentation of the un-documented will make these stories and voices heard to everyone - giving them the recognition they deserve and inspiring people from all across the world!

WHAT ARE WE DOCUMENTING?

Local Myths and legends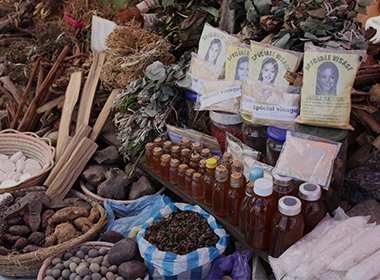 Local Healing Practices
Traditional Recipes
Local Folk Music
Traditional Games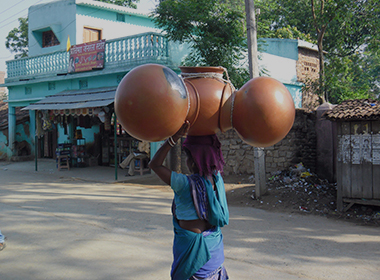 Local Innovations

WHY ARE WE DOING THIS?

India is a country of stories and the backbone of our identity. They are the ones which keep us grounded, and keep us together.

Looking at the glass half-full, we take the time given by COVID-19 crisis to help the communities by giving them a voice online and sharing their traditional stories!

Let's all come together to share, learn and preserve.

Let's keep the essence of Responsible travel alive even in this time of no-travel.

HOW CAN YOU HELP IN 3 SIMPLE STEPS

Ask the local people to record their creativity in the form Audio/Video
Make sure that you mention your NAME, VILLAGE, & STATE in that audio/video recording.
Upload the files below
INSERT UPLOAD FORM

WANT TO VOLUNTEER?

Want to make a change? Want to be a volunteer of this movement? Join the team and together let's preserve our culture.

WHAT IS EXPECTED FROM YOU?
Weekly 6-8 hours of commitment.
Dedication, and empathy for the movement Ownership and punctuality towards goals.
If You Interested In Being A LOCAL FRIEND As A Volunteer Then Fill In Your Details
INSERT SIGN UP FORM

OUR PARTNERS IN THIS INITIATIVE